As a self proclaimed #Beckminavidera fanatic, I have a book y'all need to read...
and it's none other than Adam Silvera's sophomore novel HISTORY IS ALL YOU LEFT ME which releases...
TODAY. I repeat, TODAY, 1/17/17
This novel is filled with so many things
It is an exploration of grief
It is about first loves
It is about loss
It is about learning to overcome hardships
It is about friendship
It is about human connection.
It is ultimately a portrait of grief and what in can do to a person.
It will make you cry.
It will make you laugh.
It will make you want to throw the book.
It will evoke empathy.
And sympathy
You will care about these characters,
and their lives will change yours.
Adam Silvera writes with a power not possessed by many. The power to move you in a way that changes, not only who you are for a little while, but for eternity after. Griffin's situation may not be relatable to all, but the way Silvera writes makes you feel as if you have experienced this, even if you haven't.
SO BUY THIS BOOK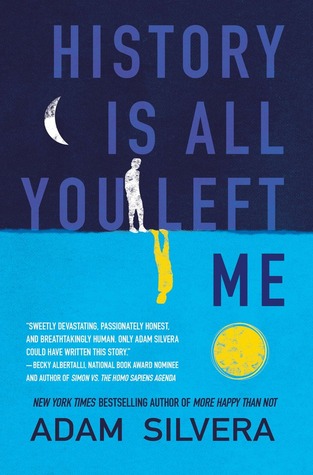 When Griffin's first love and ex-boyfriend, Theo, dies in a drowning accident, his universe implodes. Even though Theo had moved to California for college and started seeing Jackson, Griffin never doubted Theo would come back to him when the time was right. But now, the future he's been imagining for himself has gone far off course.

To make things worse, the only person who truly understands his heartache is Jackson. But no matter how much they open up to each other, Griffin's downward spiral continues. He's losing himself in his obsessive compulsions and destructive choices, and the secrets he's been keeping are tearing him apart.

If Griffin is ever to rebuild his future, he must first confront his history, every last heartbreaking piece in the puzzle of his life.