Welcome to my stop on Sunday Street Team where we are spotlighting THE GENTLEMAN'S GUIDE TO VICE AND VIRTUE by Mackenzi Lee (a book that is absolutely as wonderful and swoonworthy as it sounds, trust me.)
So, I got to do a unique post for this, because I just loved this book so much- and I pondered this idea for quite a while.
Monty and Percy are one of the most shippable ships I have ever seen/had. And like Rachel Strolle said in her blurb for the novel: "Monty and Percy are insanely shippable from page one and quickly became one of my favorite YA couples of all time."
AGREED. Wholeheartedly agree.
So, for this post, I am taking Monty and Percy on a little trip of my own- to visit some other fantastic ships.
Are you ready?
Me too.
DISCLAIMERS
: All of the pictures included in this post are from Pinterest and were chosen randomly- if you see something you did, tell me and I'll give you credit here! Also: If you haven't read Simon Vs The Homo Sapiens Agenda, the aesthetic here will spoil who Blue is.
Here we go!!!
First off- We will be time-travelling and dimension travelling and world travelling and it's going to be great. Multi-dimensional travel for a wholesome travel experience! (Just as great as the road trip featured in Gentleman's Guide!)
Let's goooooo!
We are heading to a small town in Georgia first... one that we have come to love where the friend we are meeting has a dog named Bieber and some of the best friends ever- a lover of oreos and the best boyfriend ever. YES! You guessed it! We're in Creeksville with Simon and Blue! The ship of all ships. My favorite humans.
While with these two, we'll likely go to Waffle House, eat some Oreos, and maybe visit some few friends in D.C while we're at it. :)
After Creeksville we will travel to an alternate London. Specifically, Kell and Lila in Red London- picking pockets. I mean, like these two are the most lovable and badass character simultaneously. I love Lila's snark and blunt attitude and how Kell and Lila are such complements to one another.
After the fun with Antari- we'll go on a little excursion with Inej and Nina in Ketterdam- eating waffles. What could be better than the best ship of Six of Crows? I love these two separately, together, with the boys- whatever. Point is, they're wonderful, and I'm imagining some wonderfully banter-filled conversations between them and the boys from Gentleman's Guide. Absolutely special.
Aaron and Thomas in the Bronx- playing Remember That Time or going on a Trade Date, except they actual trade dates lololololol. Mostly, I love Aaron and Thomas- and have seen myself in Aaron unlike almost any other character. I'd love to see the relationships they would all build. Aaron and Percy would vibe really well too.
Patroclus and Achilles in Ancient Greece - a day in the mountains with Chiron. I feel like these characters and Monty + Percy could possibly relate in some weird way. Pressure from authority figures, maybe? THE LOVE I HAVE FOR THEM.
Shazi and Khalid in Khorasan- Shazi tells some stories and kicks ass. This world in this is just wonderful, and I'd love to see Monty and Percy's reaction to the dynamic of Shazi and Khalid, honestly. Both love-stories worthy of constellations.
Laia and Elias running from the Martial Empire - honestly just want to see Monty sass the Commandant. COULD YOU IMAGINE (I won't tell you the place I really want to take them to as it is a place in book two, but if you've read it- you probably know where I'm talking about. I'm being vague on purpose, friends.
And then, after finishing then- we'd go back to the 1700s, to Monty and Percy's rightful homes- they'd have to probably visit the Leteo Institute back with Aaron and Thomas once more- because the effect of time travel on these two might make them go crazy otherwise.... but it would still be fun!
Hope you enjoyed this post, I had such a blast writing it and coming up with the various travels and adventures! Continue reading for a giveaway below! :)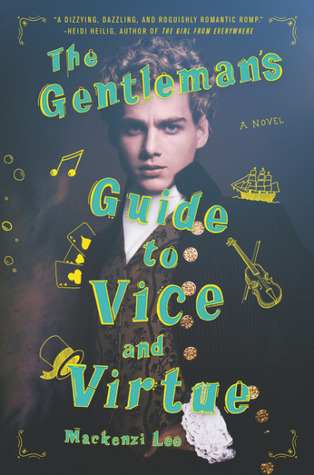 ---