So, I was scheduling some blog posts, writing a few out... and planning a few others and such... Trying to catch up on reviews, and everything along the way... and I realized something... I have written over 100 posts on the blog! THAT IS INSANE.
To celebrate I am going to just talk about a few things that got me started on the blog, and how everything I have done has changed me... (and well a giveaway too)
1. I started this blog on July 19th, 2015 (which is also my parent's anniversary.) I originally started it on weebly.com in May but quickly realized I didn't quite like the formatting of the website.
2. I wasn't active, at all. On my blog. On social media. On anything. I just didn't follow through with what I wanted to do...
3. My first review I ever posted was for the first ARC I ever won from a giveaway (and there have been plenty more since then) and it was for
An Ember In The Ashes by Sabaa Tahir
and boy do I truly believe my reviewing has improved... tenfold. This was definitely one of my better reviews as an early blogger.
4. I still had no idea what I was doing... and it wasn't until January 1st that I really began this entire journey...
5. I posted my "review" of
Simon Vs. The Homo-Sapiens Agenda by Becky Albertalli
and I also posted my
Brief New Year Goals
6. And then I began. I joined twitter
@CodyRoecker
and I began this real journey. I started really reviewing... I started interacting... and I met lovely people...
I have had countless lovely conversations with
@book_junkee
@aila_1woaa
@bookishbrian
,
@seekellytse
@rstrolle
and so so so many others. I love you all <3 <3 <3 <3 <3 <3
I have came to truly love some phenomenal authors and become close with
@beckyalbertalli
<3
I also have truly grown to admire Dahlia Adler, Claire Legrand, Kerry Kletter, Jeff Zentner, Adam Silvera, Lucy Keating, David Arnold and so many other authors as well as so many bloggers. (Including Nori
@ReadWriteLove28
, Rachel
@yaperfectionist
, Kristen
@Kris10MFAF
, and Sarah
@thebooktraveler
and so many others! They are all SO talented and mesmerizing! So thankful to have interacted/admired from afar all of these people!!!! :)
I am super thankful for all of these beautiful things that this journey has entailed.
And I am SO SO SO excited for the next year, and everything else!
This journey has been insane, and had many highs and lows.... but no matter how inactive I have been on this platform, it still is a platform that I have LOVED sharing books on. I LOVE interacting with everyone through Twitter and through Bloglovin'
AND NOW FOR THE GIVEAWAY
:
You will all definitely be excited about this... :D
My first ever GIVEAWAYYYYY (on the blog at least)
This is gonna be a big, big giveaway.
For this giveway I am giving away....
A #BECKMINAVIDERA PACK OF GOODIES
If you don't know what #Beckminavidera is.... It's a nickname for Becky Albertalli, Jasmine Warga, David Arnold and Adam Silvera.... and I love them all infinitely, and think their books deserve ALL the praise. :)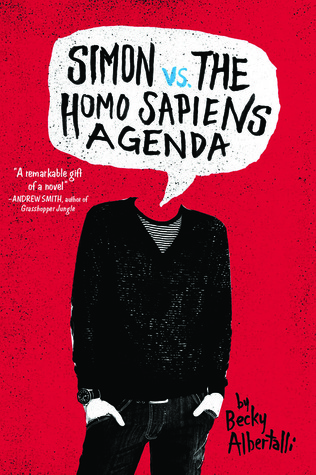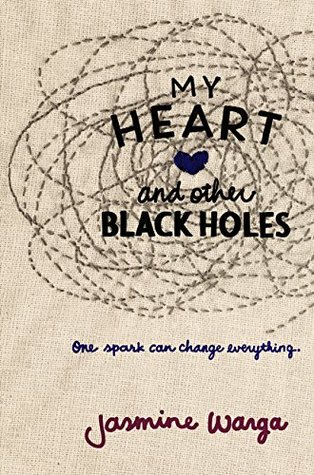 PICTURED ABOVE ARE THE FOUR BOOKS YOU CAN WIN!
This giveaway would not be possible without help and support from Becky Albertalli (for donating signed swag and being frakking (A reference to Kids of Appetite which YOU could win!) awesome) and the various authors that have donated some swag that I will be surprising you with! (Dahlia Adler, Alexander London, Mia Siegert, Kerry Kletter, and others! If I forgot you I am SO SO SO sorry) OH also a BIG thank you to Sarah Sawyers-Lovett at Book Jawn Podcast for donating LOTS of stuff including ARCs that will be going to a future giveaway :)
Thank you for an amazing beginning and many years to come <3
a Rafflecopter giveaway