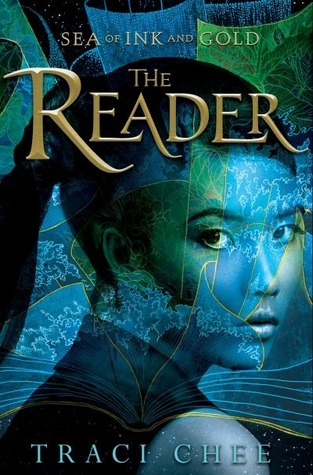 September 13th 2016
This week my pick is a debut novel entitled The Reader (Sea of Ink And Gold #1) by Traci Chee
This books title and gorgeous cover were the first things that drew me to it. And then I read the synopsis and KNEW I NEEDED this book!
Goodreads Synopsis
:
Sefia knows what it means to survive. After her father is brutally murdered, she flees into the wilderness with her aunt Nin, who teaches her to hunt, track, and steal. But when Nin is kidnapped, leaving Sefia completely alone, none of her survival skills can help her discover where Nin's been taken, or if she's even alive. The only clue to both her aunt's disappearance and her father's murder is the odd rectangular object her father left behind, an object she comes to realize is a book—a marvelous item unheard of in her otherwise illiterate society. With the help of this book, and the aid of a mysterious stranger with dark secrets of his own, Sefia sets out to rescue her aunt and find out what really happened the day her father was killed—and punish the people responsible.
1. Brutal murder. I'm always on board to read about it to fuel the story.
5. This sounds so magical and Sefia sounds badass as hell (once she finds her footing, I believe. Because I could see her being weak at the beginning and growing into her badassery.)
6. I mean the title is perfect.
7. Also, I've heard the book is pretty diverse which will always make a fella happy. :)