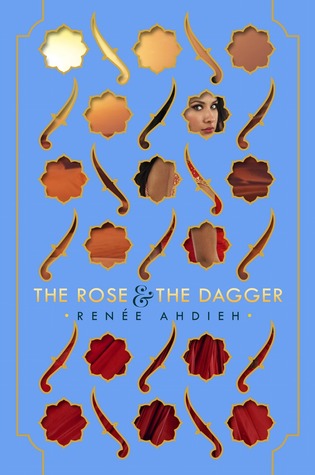 Title: The Rose & the Dagger
Author: Renee Ahdieh
Page Count:
Genre: Young Adult Fantasy Retellings
Rating: 4.75 Stars!
Source: The library <3
Links:
Goodreads
IndieBound
Amazon
Barnes & Noble
The Book Depository
Synopsis:
The darker the sky, the brighter the stars.

In a land on the brink of war, Shahrzad is forced from the arms of her beloved husband, the Caliph of Khorasan. She once thought Khalid a monster—a merciless killer of wives, responsible for immeasurable heartache and pain—but as she unraveled his secrets, she found instead an extraordinary man and a love she could not deny. Still, a curse threatens to keep Shazi and Khalid apart forever.

Now she's reunited with her family, who have found refuge in the desert, where a deadly force is gathering against Khalid—a force set on destroying his empire and commanded by Shazi's spurned childhood sweetheart. Trapped between loyalties to those she loves, the only thing Shazi can do is act. Using the burgeoning magic within her as a guide, she strikes out on her own to end both this terrible curse and the brewing war once and for all. But to do it, she must evade enemies of her own to stay alive.

The saga that began with The Wrath and the Dawn takes its final turn as Shahrzad risks everything to find her way back to her one true love again.
Review
:
"I swore I would spend my life showing those I loved how I felt, and never resorting to words. I promised I would do for others what I'd failed to do for her. Not to profess love. But instead act upon it."
The Rose and The Dagger
is everything good about
The Wrath and the Dawn
except to me, executed 10000000x better.
Now don't get me wrong, they are both beautifully written and constructed books with rich fleshed out characters, swoon-worthy romance, and magic beyond any other....
But ROSE was SOOOOO much more my style. They are both such different, unique books and if you had a little more background info before ROSE, I almost feel like you could read this without the first one. (Okay, I lie, this is probably not the case, I just love ROSE infinitely more.)
There is something about this book. The writing is as addicting and lively as WRATH but there was something so much more appealing about it to me. I ADORED every last word.
"Sometimes the family you choose is stronger than blood."
In this book Irsa, Shazi's younger sister plays a much more central role, and I LOVED her in WRATH, so this was such a shining moment of brilliance in my opinion. Everything that involved Irsa was so right.
This whole book meshed with me so damn well. From the new characters to the old characters and all of the changes that are held within the walls of this novel... ITS SO BEAUTIFUL.
Words fail to explain the beauty and the serenity of Ahdieh's words. Even if you do not like her books, you cannot deny that her writing is definitely distinguishable from all other authors today. She has a very unique and powerful voice. Poignant. Strong.
The characters in Renee's world are BEYOND BELIEF in their strength, and reality. Which totally sounds contradictory but it makes sense in the best of ways.
I loved the focus on the magical book and Shazi and Irsa's Baba's obsession with it. It offered another level to the novel besides the expected war between Khorasan and the rest of the country. (For whatever reason I am completely blanking on the name at the moment.)
AND GUESS WHAT?!? I LIKED TARIQ IN THIS NOVEL. I LIKED HIM. I couldn't care less about him in WRATH but I thought he offered such beautiful contrast and strength in this novel that I was so happy to have him a part of it all.
There are so many swoons in this book! It is not as romance heavy or as steamy as WRATH and that may be why it's more my style because this had the PERFECT amount of romance for me! Khalid and Shazi are just perfect <3 but the real love story lies with her younger sister. <3 <3 <3
I honestly cannot recommend this book enough to everyone. To me, it was VASTLY better than WRATH and feel it deserves ALL the praise!
To close this review, here are some QUOTES!
Beware of spoilers of plot points. Nothing THAT insane, but yes, spoilers.
"I wish you would not be so stubborn." "And I wish you had not jumped before and arrow last night. But wishes are for genies and the fools who believe in such things."
I laughed so hard at this. But also *paiiiiiiin*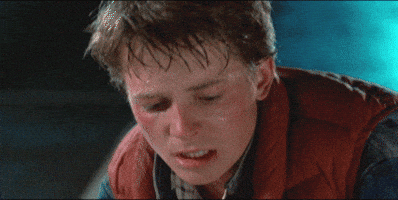 "Be the beginning and the end, Shahrzad al-Khayzuran. Be stronger than everything around you. Make all our many sacrifices woth it." HELL YES.
"Make sure she never feels lonely. That she always feels loved." *CRIES*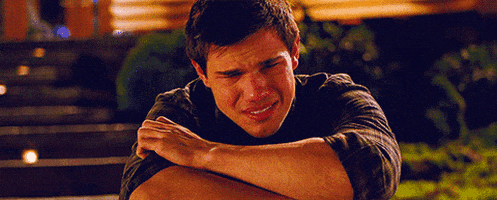 "It does not take courage to kill. It takes courage to live." *LOOOOOVE*
PLEASE READ THIS BOOK!