Breaking The Spine
where we post one of our most anticipated releases of this upcoming year.
THIS SAVAGE SONG BY VICTORIA SCHWAB
July 5th 2016
Do I really need any explanation other than IT IS VICTORIA SCHWAB GUYS.
Also, BOTH COVERS ARE GLORIOUS.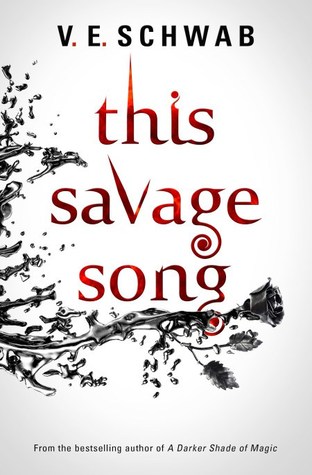 The rose is embossed so it has a beautiful texture <3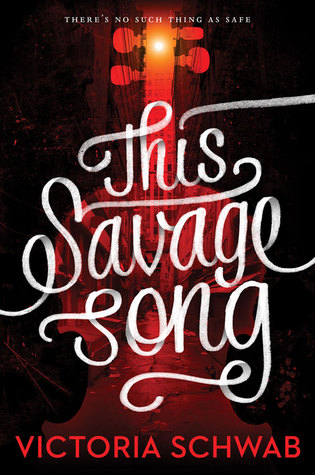 I cannot wait to hold this copy in my hands for it PERFECTLY encompasses the story!
I actually own this already as I won a giveaway for the UK copy and received it on the 7th of July (and keep forgetting to post this WoW)
By the time this has been posted, I have already devoured and adored This Savage Song.
I tweeted out this message regarding the book... " This Savage Song is a symphony of gorgeous violin chords played onto the backdrop of a city where monsters not so secretly hide among you"
and that, to me, pretty much sums up the book.
Here is the Goodreads Synopsis for all of y'all <3
There's no such thing as safe in a city at war, a city overrun with monsters. In this dark urban fantasy from author Victoria Schwab, a young woman and a young man must choose whether to become heroes or villains—and friends or enemies—with the future of their home at stake. The first of two books.

Kate Harker and August Flynn are the heirs to a divided city—a city where the violence has begun to breed actual monsters. All Kate wants is to be as ruthless as her father, who lets the monsters roam free and makes the humans pay for his protection. All August wants is to be human, as good-hearted as his own father, to play a bigger role in protecting the innocent—but he's one of the monsters. One who can steal a soul with a simple strain of music. When the chance arises to keep an eye on Kate, who's just been kicked out of her sixth boarding school and returned home, August jumps at it. But Kate discovers August's secret, and after a failed assassination attempt the pair must flee for their lives.
And trust me this book delivers... You want it! Now! PREORDER IT! Buy a UK copy! Doooo it!
Goodreads
Amazon
Barnes & Noble
The Book Depository