Okay, so I am in love with fantasy... and that is probably my favorite genre... but I also LOVE some contemporaries, and tend to fall in love with them harder than I do with fantasies... if that makes sense?
Anyways... I decided today that I wanted to recommend some of my FAVORITES!
I have probably mentioned quite a few of these, but also should include some new ones!
1. Simon vs The Homo Sapiens Agenda by Becky Albertalli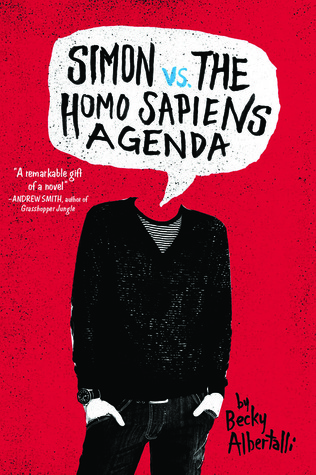 I have raved about this book time and time again, and will never stop. Simon Vs is such an adorable book that also tackles some topics that I absolutely think need to be talked about (even if they already have been, they haven't been done in this way.) My favorite part (from my first read through, I'm planning on rereading soon from my new signed copy :) ) is the comment on how Straight shouldn't be the default, that there shouldn't be a default, and I couldn't agree more. We all should have to "come out"!
Anyways, Simon Spier is a sarcastic, absolutely adorkable, lovely main character that you will easily fall in love with because of his wit and his charm! This was in my top 3 favorite books of last year! Go read this!! (Plus Becky is seriously the sweetest human being I have ever talked to, oh my goodness... I want to meet her!)
2. More Happy Than Not by Adam Silvera
This book broke me, and made me sob like a madman... Today I am showcasing the beautiful new paperback cover that I love and didn't purchase because of money constraints BUT I WANTED IT. If anyone wants to hook me up with a Leteo Institute Brochure from preordering/buying this, I would LOVE you! <3
Anyways, this book follows Aaron Soto who is considering a mind-altering procedure to forget the fact that he is gay. It is just as heartbreaking as it sounds.
3. My Heart And Other Black Holes by Jasmine Warga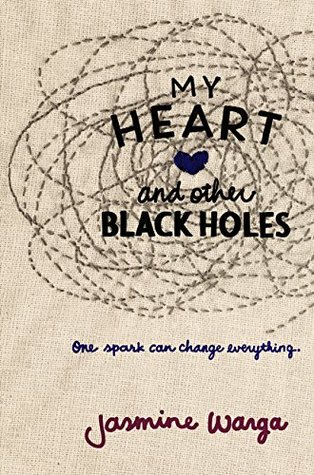 This was the first of the Beckminavidera novels I read and it did not disappoint! I bought this around the same time the ATBP came out, and I fell in love with this cover more, (the premises are rather similar) and so I bought this one and I am super glad I did! This book was great and a very emotional roller coaster ride (ALMOST TIME FOR A REREAD!!!!)
Anyways, this book follows Aysel and Roman who find each other on a website called Suicide Partners... I think that's all you really need to know... Plus I have forgotten a lot of the details... But I used a quote from this for my senior project! It's insanely quotable!
4. Every Day by David Levithan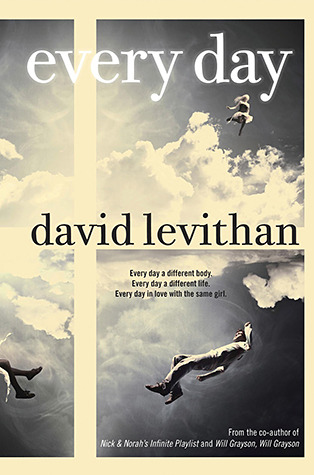 Oh my god. Read this book. Obvious instalove aside, it is just such a unique concept and beautiful premise, story, characters, everything. A wakes up in a different body each day, and then A wakes up in Justin's and falls in love with Rhiannon... And it continues from there... Just... read it.
5. Winger by Andrew Smith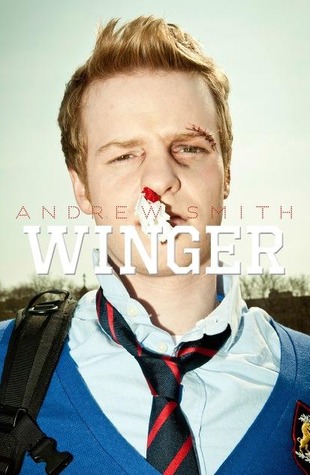 Oh Winger...You are hilarious, and hurt me a lot... actually... This book follows *that awkward moment when it takes you a second to remember the main characters name* Ryan Dean! and I don't really want to explain any of it, it's just a lovely book. I own Stand Off (the sequel) but have yet to read it in fear that it won't match up.
6. Thirteen Reasons Why by Jay Asher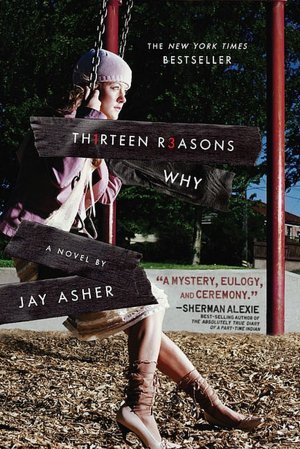 Thirteen Reasons Why follows Clay, after receiving these tapes from a girl who has recently committed suicide. These tapes are the thirteen reasons why she did so, and boy is it compelling, and broke my heart... and gahhhhh. READ IT.
7. Looking for Alaska by John Green
As I have probably mentioned, this is my favorite John Green novel. I just finished rereading it in attempt to get out of my reading slump. I didn't love it as much the second time around, but I still think it is moving and it tugs at your heartstrings.
8. I'll Give You The Sun by Jandy Nelson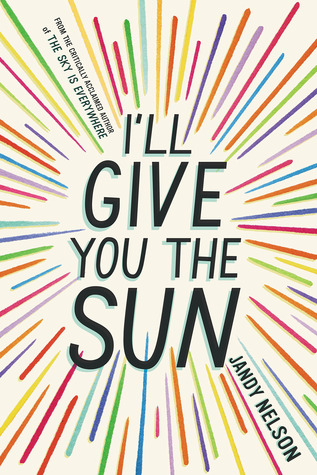 I think this is the only book on this list I didn't give 5 stars, yet still loved with all of my heart. I was NOT a big fan of The Sky Is Everywhere yet I adored this book. It was more for me. These twins broke my heart. Oh Jude, Oh Noah... :) I love you. READ THIS BOOK.
I have quickly realized a theme involved in almost all of my recommendations... I'm pretty sure all but one of these made me cry...YEP. It's true. The other made me giggle with glee. I think it's pretty obvious which that is...
Anyways, I really nejoy contemporaries with a heavy mental illness focus, and obviously with gay characters.
And I'm going to leave this post at 8 Recommendations!
I'd love to hear some of your favorites! <3
Cody Roecker @ Roecker Reviews
Love y'all <3